Keywords STUDIOS
Keywords Studios has teamed up with The Trust Bridge™ to offer exclusive online learning courses for the Video Game industry.
Our collaboration offers a unique combination of expertise that ensures that we deliver trusted and accredited training in the new GDPR regulations, PECR and e-privacy laws for game developers and owners.
This experience gained over many years working in the Data Privacy, Cyber Security and Compliance sectors with global organisations, coupled with Keywords Studios' insight into the Video Game industry will help you to align your organisation with the new Data Privacy regimes including GDPR.
Our online courses will help you to:
Gain awareness of the latest and most significant data protection and privacy laws.
Be prepared for the changes in the rules for processing of data.
Learn and apply the necessary data protection design early in development and make informed decisions on the impact of EU data collection.
Be equipped with the proper procedures, risk assessment and expectations of data care.
Our range of e-learning courses are the only GDPR courses recommended by CEPAS/ Bureau Veritas for the video gaming industry.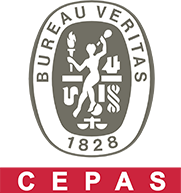 Introduction to the Principles of Data Privacy and GDPR Courses